The Z stands for Pepe Zevada
After 35 years travelling the world as an executive in the spirits industry, Pepe Zevada retired to Austin, Texas. However, it did not take him long to get back in the game and he quickly launched Z Tequila. His Blanco, Reposado, Añejo, and Extra Añejo tequilas have received awards and critical acclaim and are well-loved throughout Texas. Z Tequila's value is as remarkable as its quality, because Pepe believes luxury shouldn't be so hard to come by.
He stands for quality
Pepe Zevada Z Tequila is based in Austin, Texas and produced in the Highlands of Jalisco, where tequila originated. It is made with 100% Natural Highland Agave which is cooked in ecologically designed vertical pressure cookers that utilize gravity to extract only the aguamiel, the sweet honey of the agave. The left over parts of the agave are dried and used as fuel to heat the ovens and copper stills used to create Z Tequila. Pepe's Reposado, Añejo, and Extra Añejo tequilas are aged in lightly charred American Oak barrels. Pepe Zevada Z Tequila is 80 proof.
In 2018, Pepe Zevada Z Tequila became part of the Dripping Springs Distilling portfolio.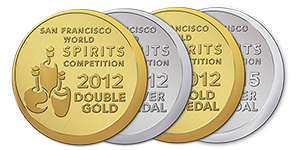 Accolades
Double Gold Medal, Z Tequila Blanco, 2012 San Francisco World Spirits Competition
Gold Medal, Z Tequila Añejo, 2012 San Francisco World Spirits Competition
Silver Medal, Z Tequila Reposado, 2012 San Francisco World Spirits Competition
Silver Medal, Zevada Family Gran Reserva Extra Añejo, 2015 San Francisco World Spirits Competition
4 Stars & Best Buy, Spirit Journal
Austin's Favorite Tequila, 2011 Austin Tequila Society Festival
Gold Medal, Texas Tequila Throwdown
10 Best Blanco Tequilas, Austin Chronicle